Rent A Dumpster Online Today
Dumpster Rental Huntersville NC
3 Easy Steps: Enter your Zip, Pick a Size, Choose an Option.
[dm_search page_id="2037″ f="search"]
Roll Off Dumpster Rentals Huntersville NC
---
Locally Owned & Operated Dumpster Rental in Huntersville NC
Dumpster Rental is not essentially a one-size fits-all proposition, which is why we offer our clients with varying trash & recycling dumpster rental options. From small residential projects to large-scale construction, we have a dumpster to fit any project type and size. We offer scalable dumpster rental in Huntersville NC that you can count on 24/7, 365 days year. We're a locally owned & operated dumpster rental firm that is committed to prompt dumpster rental and superior customer service. We offer full-service dumpster rental for contractors, businesses or homeowners. Call us now to get your free dumpster rental quote!
Why we are the first choice for dumpster rental near Huntersville NC?
We offer 10-40yd dumpster sizes for rent
We're family owned & operated
We offer long rental periods which lets you work at your own pace
With no hidden fees, you will know your full dumpster rental cost upfront.
We can deliver your dumpster as early as the next available business day.
We sweep up after every rental
We're dedicated to manage & dispose our clients' trash in a professional and responsible way.
All Size Roll Off Dumpster Rentals in Huntersville NC:
One of the most critical things to take into account when looking to rent a dumpster is the size of your project. Roofers, landscapers, builders, contractors and demolition forms who hire dumpster regularly are used to the process and can easily find out whether they require a 10yd, 15yd, 20yd, 30yd or 40yd roll off. However, for the individuals and homeowners who don't do this regularly, choosing the right sized dumpster can be a difficult task.
Prices Starting At:
This is where the dumpster rental experts at Regency Recycling Corp can help. Our professionals know that each roll off project is different so they will find the right roll off size for you keeping your project size and budget in mind. With our many years of experience in the waste management industry, we'll guide you through the whole process and make dumpster rental in Huntersville NC easy and affordable. When you call us to rent a dumpster, you'll directly speak with one of our support staffs and not any third-party firm who does not even offer dumpster rentals.
Which Dumpster Size is right for Your Project?
Check out our debris calculators and find out!
Calculate my Waste
Want to Save on a Dumpster Today?
Additional Services
---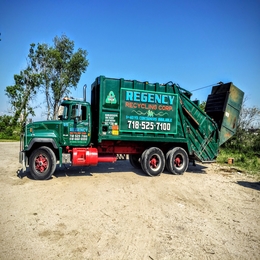 Learn More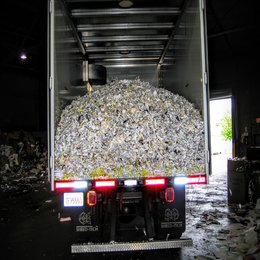 Learn More
Address & Contact:
Our Main Service Areas: