If you are planning to renovate your house or cleaning a cluttered storage area, then you are possibly looking for an affordable dumpster rental in Charlotte NC. Though you can throw all types of things into a dumpster, there're a few limits and you must be aware of that before hiring a container. Listed below are some of the items your dumpster rental company may not accept:
Paints & solvents: Almost every homeowner has some unused paint in their attic or garage. While cleaning these storage areas, you'll be tempted to throw that paint into the dumpster as well, but that'd be ill-advised. Paints contain oils and chemicals that are not good in large volumes and are notorious to pollute water sources on a serious level.
Automotive fluids: Transmission fluid, engine coolant and automotive oil present extreme hazards to the environment. Ensure to discard these items in the right way.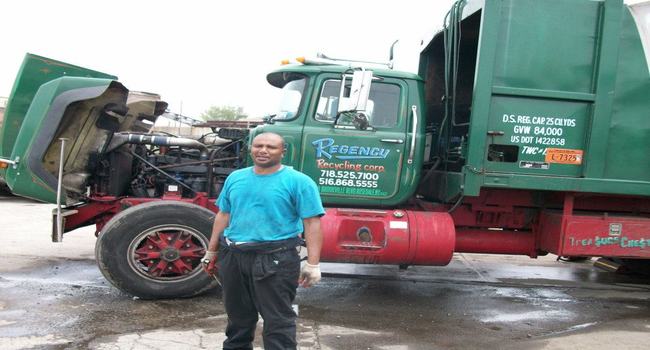 Pesticides: You may feel surprised to see this in the list as you're used to spraying them around in your lawn without any concern. Well, the issue does not lie in the product itself, but rather, the problem is the concentration of those chemicals. They cause no hazard when used in small doses, but if it piles up in large volume in landfills, that may endanger local wildlife populations.
Strong cleaning agents: Just like paints, some cleaning agents are prepared from strong chemicals that are not recommended to discard into your dumpster.
Electronics: Electronic items are a big no! In fact, seventeen states, including North Carolina, have prohibited the dumping of electronic items in landfills. In case you throw them into your container, the dumpster rental firm is very likely to ask you a significant charge on top of the primary cost.
Batteries: Generally batteries contain mercury, and even though the more modern iterations don't have as much, it is still advocated to not throw them in a dumpster.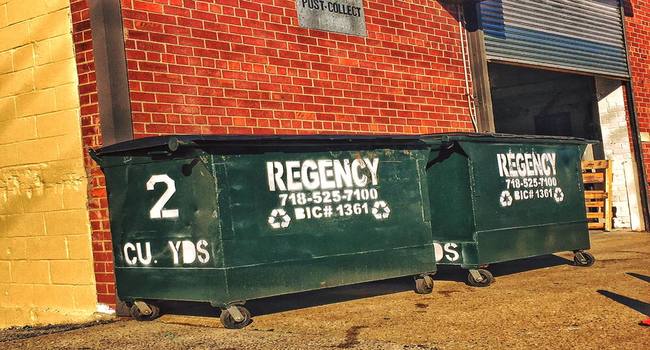 Tires, mattresses and appliances:
These three items are not explicitly banned from dumpsters, but the majority of rental firms will add on an additional charge for it. This is not because they are trying to cheat money from you – this is because these 3 items are more complicated to dispose of. If you want to throw any of these items into your container, get ready to pay extra because most renters don't see it coming.
Make your Dumpster Rental in Charlotte NC a stress-free affair by calling Regency Recycling Corp. Get your dumpster rental quote today!