Whether you are planning to replace your old fencing, or just tear out your fencing for good, it is not going to be a walk in the park – particularly if you've no idea what you are doing. Irrespective of the scenario you want to tear down your fence, Regency Recycling Corp can help through its affordable dumpster rental in Merrick NY. Listed below are four steps to tear down your fence safely and conveniently: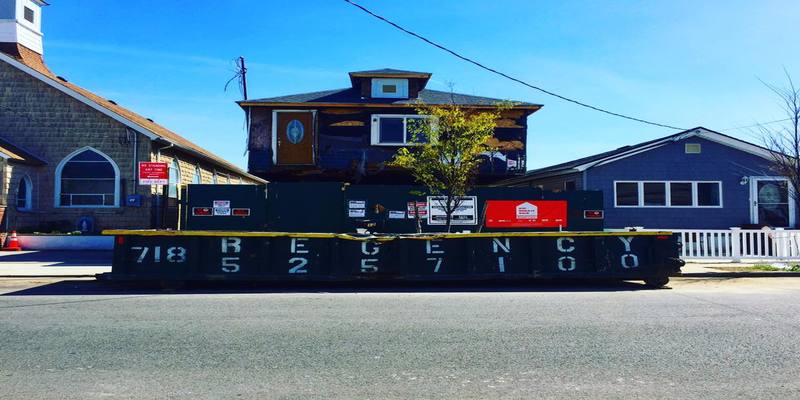 Prep for removal:
Prior to you start tearing down your fence, you will wish to call your utility firm to assure there're no major lines close to or beneath your fence line, and if there is, you will wish them to come & mark where they are so you don't cause any damage. Also, you will wish to make a call to your local government to find out if you require approval for this task.
Tearing down your fence is not as simple as knocking the panelling down. You need some tools to make the whole process simpler & safer, so ensure you have the essential tools before you commence tearing it down.
Remove the gates:
No, you are done with all the preparation work, it is time to get to tear it down. You will wish to commence this step by disassembling your gates. This can be accomplished by unscrewing the hinges from the gate posts and lifting them away and putting them into a dumpster. This is where Regency Recycling Corp can help. From us, you can rent any dumpster size to tear down your fence easily.
Disassemble the panels:
Once the gates are disassembled, it is time to start taking the fence panelling down. If you don't want to use these panels again, you just need to cut them off and throw them into your dumpster.
Pull out the posts:
The last and most important step of tearing down a fence is disassembling the posts that are fixed into the ground. As the posts are fixed into the ground, you are going to have to grab the post, do some jiggling, get a grip, and pull the fence post as hard as you can. So this step very cautiously or else you may injure yourself.
Need a dumpster rental in Merrick NY to tear down your fence? At Regency Recycling Corp, we have dumpsters available in 10yds, 15yds, 20yds, and 30yds dimensions. Irrespective of how large or small your fence is, we have a dumpster to serve your purpose. To know more about our Merrick Dumpster Rental services and charges, call us on (718) 525-7100!